YOUR ESSENTIAL KITCHEN'S MOST IMPORTANT COOKING KIT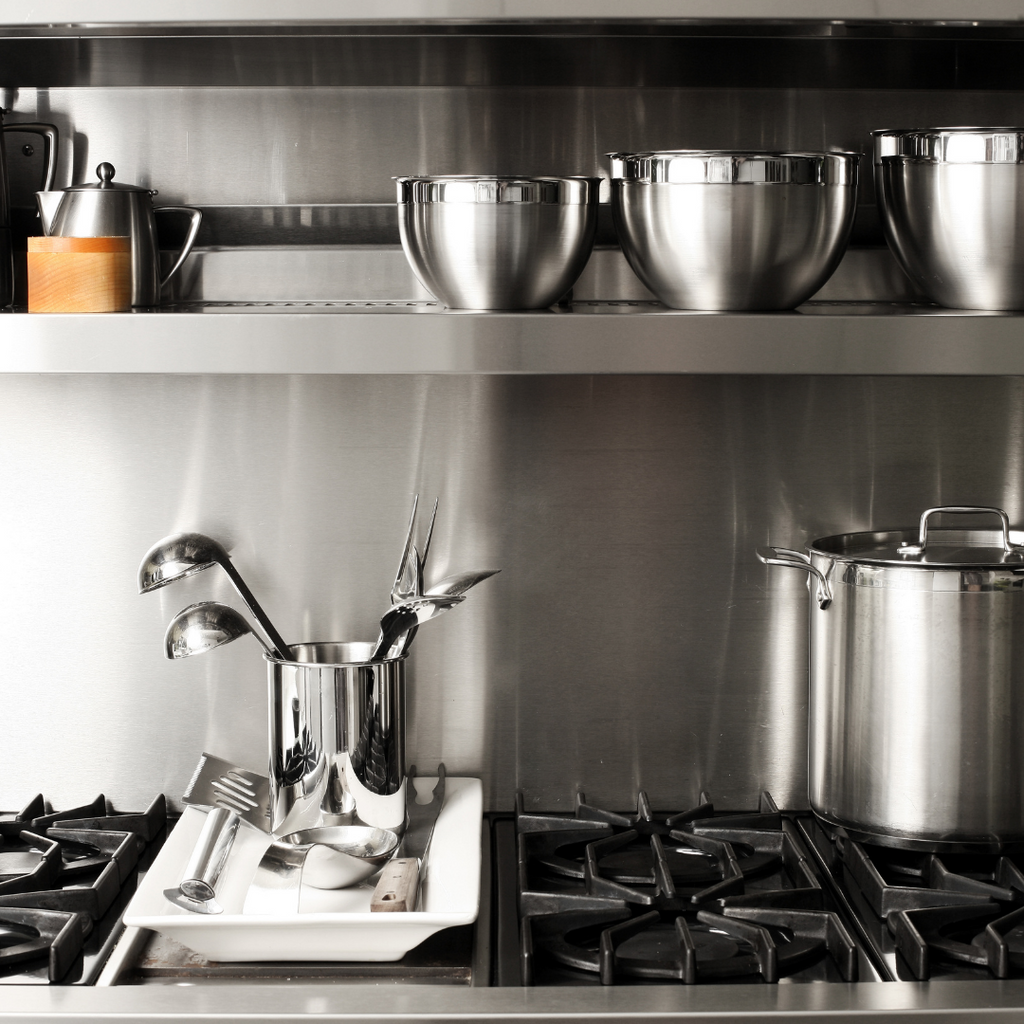 The most essential kitchen tools for you to create recipes like the pros.
When we look around our Kitchens and we sort through all the gadgets and tools to make our daily cooking a little easier, we really do realize that the core essentials of everyone's kitchen are a few items that are tried, tested and true for years to come.
Let's start in the pots and pans cupboard!
You only really need 2 great pots a large and slightly smaller pot. The larger pot will allow you space to cook food in larger volumes, from curries, pastas and stews. The large pot makes it easier to get the job done. The smaller pots can be used for vegetables, rice dishes, grains, lentils and beans.
Quality Pots can be purchased in Stainless steel or Copper or another good option is the cast iron casserole dish, great for on the stove and finishing in the oven. Cast iron is a great conductor of heat, so pop it in the oven on the lowest setting and let it cook low and slow naturally.
A good quality frying pan is also essential; although Gordon will tell you 1 is enough I believe you really do need 3 frying pans. One large to sear off large pieces of meat and to help cook up volume. One Smaller size for individual items like eggs, personal pizza, and other individual fry ups!
The Third choice is a toss-up; some would rather choose a cast iron skillet or an all-metal skillet pan.  Either is a great choice and nothing is more versatile. The Cast- iron pan is the Swiss army knife of pans. A well-seasoned generational pan is a god-send in the culinary world.  Whichever you choose make sure there is a little higher lip on the rim of the pan. This can help with versatility to Deep Fry or Shallow fry or even bake or make one-pot wonders.
Check out our feature on Frying to learn key tips and techniques to successful color, texture, and doneness!
Tip 1- To get a beautiful sear or crust on any pan fry, ensure your pan has a low lip rim so that temperatures can stay high and expel condensation when the food hits the pan. A higher lip can translate to a boil or steam on whatever you are trying to sear or crust!
Knives…hmmm…this is as sensitive and specific as our underwear. The art of knife making and the obsession that has grown through the years with our number 1 culinary tool has become a passage of honor and an understanding of the tool itself. In your kitchen the key is to have a heavy chef's knife that can be utilized in many scenarios. The paring knife is essential for peeling and portioning vegetables and fruits for prep. Lastly the serrated knife is a necessary tool for slicing and carving meats, deli and baked goods.
A Pestle and Mortar; is the age old simple ancient technique that can be used today in many modern kitchens. It allows you to concoct the most flavorful fresh marinades and cooking pastes. It can be used with both raw and cooked ingredients. Bashed and smashed into the bowl of stone the ingredients are worked into a thick or thin paste.
When it comes to baking a scale is essential. The Science of baking is very unforgiving; a little here and a little there plays no role in a Baker's kitchen. When it comes to how light & fluffy and exact textures and sweetness, a scale is the only weapon that ensures a doughnut is soft and chewy or a macaron is light and airy. The use of a sieve in baking and anywhere in the kitchen also comes in handy as a multi-purpose tool.
A good cutting board is the base for you to build your recipe. Both sides can be used to quickly switch between Vegetables, Meat, and Fish, Etc. Buy the best board you can afford and take care of it. Wash it in Hot water or in the dishwasher. Every so often rub it with oil and keep the wood from drying out and chipping.
A speed peeler and a box grater are extremely important to achieve different types of textures, shapes and sizes. Apart from just skinning your favorite fruit or vegetable you can shave cheese & chocolate, puree ginger or grate onions fine for fast frying.
Lastly, a couple types of baking trays. One flat tray for baking cookies to grilling vegetables and a deep baking pan for roasting meats and poultry. The importance of these trays is second to none. They come in handy in so many preparations and day to day work in the Kitchen.